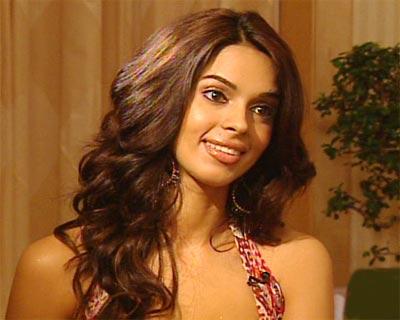 If you tune in to the news channel's Talk Asia this week, you will find Lorraine Hahn chatting with the Bollywood bombshell currently in the news for her role in Jackie Chan's The Myth.
Mallika Sherawat talks about her role and how she bagged it, describes the audition for Chan, and mentions crying, howling, complaining and fighting with him.
She does say, however, that "it all worked out beautifully in the end." She also responds to critics who have accused her of using her sex appeal, citing Chan and Arnold Schwarzenegger as examples of others who have used their "own unique selling point" to establish themselves.
Interestingly, Sherawat adds that she is not concerned with what people, or the critics in particular, have to say. She discusses her upbringing in Haryana, her childhood, relationship with her parents and her brother, and the secret behind her famous figure.
To find out more, catch Talk Asia on Sunday, September 25 at 4pm.
Don't Miss:
Mallika's Myth premieres in Toronto