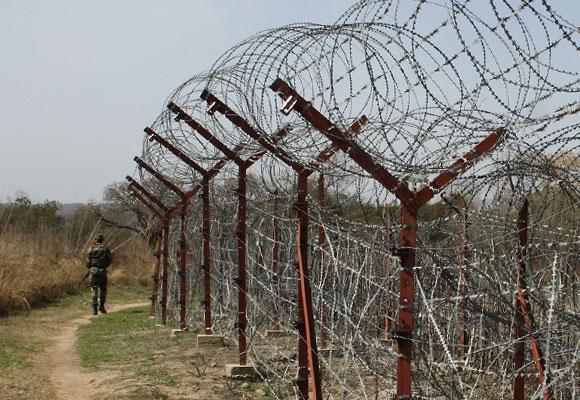 The Pakistani military on Wednesday rejected India's contention that its troops had attacked an Indian patrol and killed two soldiers, claiming that it had carried out ground verification and 'found nothing of this sort happened'.
Earlier commenting over the issue, Indian Defence Minister A K Antony said that Pakistan army's action was highly provocative and inhuman. He was referring to reports that alleged that the troops had been mutilated on Tuesday.
"We will convey our protest to the Pakistan government and our Director General of Military Operations has talked to his counterpart in Pakistan. They are closely monitoring the situation," he said.
However a senior Pakistani military official said, "On Wednesday, the military DGMO talked to his counterpart in India on the hotline. Pakistan rejects the Indian Army's allegations of cross-LoC firing by Pakistani troops and killing any Indian soldier."
He added, "The Indian authorities were informed that Pakistan has carried out ground verifications and found nothing of this sort happened as being alleged by India" and added "It is mere propaganda by the Indian Army".
He said that Indian troops had raided a Pakistani post on Sunday morning in which Naik Aslam, a Pakistani soldier was allegedly killed.
"The martyred solider was buried in his native village in Chakwal on Tuesday. But this just 'Indian propaganda', and they are trying to divert attention of world from that raid and alleging Pakistan for the cross-border violation".
Image: A soldier walks past the electric fencing inside the Line of Control in Jammu & Kashmir
Photograph: Rajesh Karkera/Rediff.com