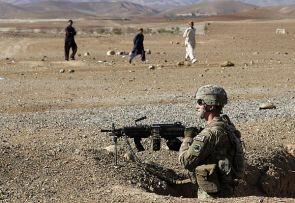 India, China and Russia on Thursday held a trilateral meeting on Afghanistan's security situation against the backdrop of the US' plans to withdraw its troops from the war-ravaged country, raising fears of re-emergence of Taliban and al-Qaeda linked elements.
The trilateral meeting of the three major emerging countries in the region followed the first India-China dialogue on Afghanistan held here last year to discuss mutual concerns and ideas to address the problem.
Deputy National Security Advisor Nehchal Sandhu led the Indian delegation at the talks.
Like India, China too concerned over the re-emergence of al Qaeda and its likely impact on Muslim Uygur majority Xinjiang province, which borders Afghanistan and Pakistan-Occupied-Kashmir.
China is battling a major separatist movement led by the East Trukistan Islamic Movement, an al-Qaeda affiliate group, in the province.
China, which looks to play a major role in Afghanistan after the withdrawal of US troops, has invested in mines as well as infrastructure development there.
China has held similar trilateral meeting with Pakistan and Russia last year exploring opportunities to coordinate their positions and discussed the cooperation under the aegis of Shanghai Cooperation Organisation, in which both China and Russia are active members while India and Pakistan are observers.
Despite being a close ally of Pakistan, which wield influence on Taliban, China expanded the scope of its talks with India and Russia besides the US to draw up its plans to deal with the emerging situation.
Replying to questions on today's meeting, Chinese Foreign Ministry Spokesperson Hong Lei told media here that "the development of situation in Afghanistan is closely related to the peace and stability in the region".
"China is ready to work together with all relevant parties to take part in the peaceful reconstruction and reconciliation in Afghanistan, so as to jointly maintain peace and stability," he said.
Asked to elaborate what China looks to achieve through the trilateral meeting, Hong said, "We hold the meeting with relevant parties with the purpose of jointly maintaining regional peace and stability because the situation in Afghanistan closely related to peace stability."
With the regard to situation in Afghanistan China supported Afghan side's efforts to maintain sovereignty, territorial integrity and independence, he said.
"We also support the Afghan people in choosing the path of development in accordance with the national situation and Afghanistan in improving its relations with countries in the region," he said.
China hopes that substantial progress will be made in the reconciliation process led by Afghan people, he said. "We hope that all relevant parties will respect legitimate concerns of the countries in the region."
He said China plans to hold Foreign Minister-level meetings with concerned countries and will continue to play role in the reconciliation process in Afghanistan.