Tata Global Beverages would make substantial investments in its brands for making the company grow, company chairman Cyrus Mistry said.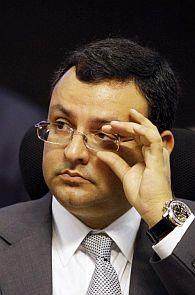 Mistry, who addressed shareholders in his new capacity for the first time, said: "It is crucially important to grow our brands in India and overseas. There is also a need for innovations which need funds. Large foundations have been laid which need to be grown."

He said that the company's brands, which included Tata Tea, Tetley, Himalayan water, and 8'0 Clock Coffee were doing very well, along with the joint ventures with Starbucks and Pepsico.

Mistry said that Starbucks has 17 outlets across the country and more would be added.

"In Starbucks, we are in an investment phase. The break-even will come in a couple of years," he said.

The JV with Pepsico would also be strengthened, he said.

Mistry said Tata Global (formerly Tata Tea) would get out of all non-core investments depending upon market conditions and requirement
of funds.
Mistry said that demerger of plantations business had made good financial sense for the company.
The demerger had led to increased profits both in the north and south.
He said the impact of rupee depreciation had been positive for the company.
Vice-chairman of Tata Global R K Krishna Kumar told reporters after on the sidelines that the company was targeting a revenue of $5 billion in the next three years.
He said that Tata Global was looking for acquisitions in the beverages space.
To a query, he said that the share of coffee in the overall portfolio in terms of revenue proportion would rise from the present level of 30 per cent. "Globally, our coffee business will grow," he said.
Managing director of Tata Global Harish Bhat said that the company was looking at both organic and inorganic growth.
Bhat said the company would continue to make investments in Pakistan and Bangladesh to make operations profitable.
The areas of growth would be tea, coffee and water.
Image
: Tata Group Chairman Cyrus Mistry.