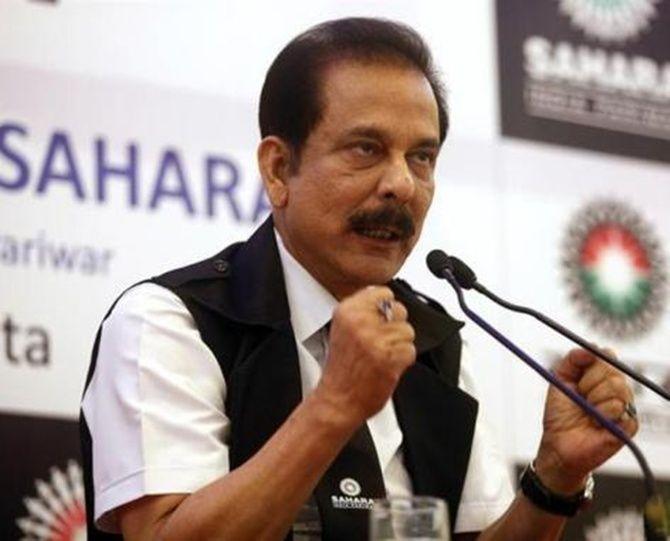 The Securities and Exchange Board of India (Sebi) has asked investors in Sahara's collective investment scheme to apply for their refunds by September 30.
A half-page newspaper advertisement said claims after the deadline would not be entertained.
The regulator has asked investors to provide various proofs of identity, address and investment details.
"There has to be a finality to these things...we have been making attempts for some time now, and only 3,000-3,500 investors have come forward," said a Sebi official.

Two Sahara group companies, Sahara India Real Estate Corporation and Sahara Housing Investment Corporation, had raised about Rs 24,000 crore (Rs 240 billion) from investors.

The stock market regulator had found this was done in violation of existing rules. It passed an order asking Sahara to stop the activities in November 2010.
The legal battle that followed went all the way to the Supreme Court. The apex court endorsed Sebi's view and asked Sahara to refund the amount to its 30 million investors by giving the money to Sebi, which is to carry out the refund process.
Sahara put up Rs 5,120 crore and said this was twice the amount remaining to be refunded. It claimed only Rs 2,610 crore (Rs 26.10 billion) remained to be refunded, and it had already direcly refunded the remainder to investors.

Both the SC and Sebi have refused to entertain the argument. Sebi has claimed the dues have swollen to Rs 39, 000 crore (Rs 390 billion), with interest.
Subrata Roy, the Sahara chief, has been in Delhi's Tihar jail since March 4 in this regard, along with Sahara group directors Ravi Shankar Dubey and Ashok Roy Choudhary.
The court had granted bail conditional to a payment of Rs 10,000 crore (Rs 100 billion), half in cash and the other half in bank guarantees. The group has so far deposited around Rs 3,100 crore.
Efforts are ongoing to sell its overseas assets in a bid to raise the necessary capital. Its overseas assets include London's Grosvenor House Hotel and New York's Plaza and Dream Downtown hotels.
Subrato Roy Sahara has been negotiating the sale from Tihar jail.
Meanwhile there have been few genuine investors identified, according to Sebi. So far the regulator has been able to identify and refund genuine investments of Rs 1.08 crore, according Sebi representations in the Supreme court.