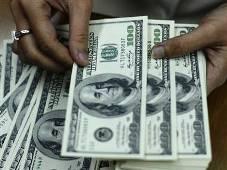 Private Equity firms invested $8.9 billion in 406 deals in India during 2012, a decline of 14.7 per cent over last year amid challenging environment conditions, says a survey.

According to Venture Intelligence, a research service focused on private company transactions, PE firms invested $8,853 million this year, compared to the $10,378 million across 483 deals a year ago.

PE investments in the October-December period declined by over 32 per cent to about $1,010 million (through 82 deals), compared to $1,490 million invested (across 121 deals) in the same period last year.

On a quarter-on-quarter basis as well the deal value has witnessed a decline; in the July-September quarter, $3,849 million was invested (across 108 deals).

"PE managers are more being judicious and taking longer period to deploy their funds," Bangalore-based PE firm Ascent Capital Founder and CEO KEC Raja Kumar said.

The environment continued to be challenging for new fund raising, contributing to the investment slowdown.

"Limited Partners interest in Indian PE funds continues to be lukewarm. This would change provided the current rally in public markets results in exit realisation for PE funds," Raja Kumar added.

The two largest PE investments during 2012 were both in the BPO sector: The $1,100 million buyout of medical transcription specialist M*Modal (formerly CBay Systems) by JP Morgan unit One Equity Partners and the $1,000
million investment by Bain Capital and GIC in Genpact.
The next largest deal was Morgan Stanley's $210.5 million commitment to Continnum Wind Energy, a Singapore-based firm developing wind assets in India's Kutch region.
With 162 investments worth about $3,243 million, Information Technology and IT-Enabled Services companies topped in terms of both investment value and volume during 2012.
The $150 million fourth round investment raised by e-commerce leader Flipkart was the next largest after the two mega BPO deals in the IT industry.
While companies in South India attracted the most number of investments (162 deals worth $2,460 million), firms in Western India attracted the maximum PE capital in terms of value ($3,799 million across 126 deals) during 2012.
With 17 investments each during 2012, Sequoia Capital India, IFC and Accel India were the most active PE investors in India during 2012.
Among seed level funds, Blume Ventures was especially active investing across 23 deals during 2012.
JP Morgan vaulted to the top of the value charts for this year, with deals worth $1,265 million, while Bain Capital followed next with its $850 million investment in Genpact.
IFC came in third with investments worth $495 million.